Every folk has one or the other time heard and used digital payment methods to complete the transfer of money in exchange for any goods or services. So what's new in this digital currency method? Ever thought about why the government is not legalizing its use in customary life like other payment methods (Paytm, Google pay, Phonepe, etc). Why is it so complicated to understand the mechanism of cryptocurrency? These all skepticisms precisely hit our minds leaving great turmoil.
Businesses should keep a careful gaze on how this technology evolves as cryptocurrencies are accepted more widely and think about how they could benefit from it.
The below article shall rid all your suspicion and foster you with brief wisdom about what and how cryptocurrency is operated.
Introduction
A cryptocurrency is a virtual digital currency that works on blockchain technology introduced as a medium of exchange to buy and sell goods or services and to make payments through it. It is believed that cryptocurrency was first acquainted in the year 2008 by Satoshi Nakamoto and that at the time phase, the value of cryptocurrency was very low or almost equivalent to zero.
Bitcoin is the first cryptocurrency to be launched globally. Currently, various cryptocurrencies are getting traded in the market.
What are Cryptocurrencies?
Cryptocurrencies are essentially decentralized digital currencies that you may use online. A distributed ledger enforced by a network of computers called a blockchain is the foundation of many cryptocurrencies. It functions similarly to actual money, except it lacks a physical form, is not guaranteed by a centralized authority, and depends on encryption to work. The first alternative to the established banking system, it offers several advantages over earlier asset classes and payment systems. Users can buy the currencies from brokers, keep them in encrypted wallets, and then use them to make purchases.
When you hold cryptocurrencies, you don't own anything. You own a key that enables you to communicate information or a unit of measurement between two people without the aid of a third party. As time goes on, businesses should pay greater attention to cryptocurrencies to gain from operating on the blockchain as well as adapt to a shifting financial landscape.
Impact Of Cryptocurrency On Business
Virtual cash or credit is employed in practically all digital dealings nowadays. In the upcoming years, the fundamental value of how cryptocurrencies have established themselves in this market will become more stable. Cryptocurrencies will maintain their value and have a considerable market capitalization even if they do not become the world's standard form of payment, having a big impact on the global economy.
Due to the increased price and conversion rate options provided by cryptocurrencies, they have many favorable effects on foreign remittances. Future development must be better and more inventive in our globe.
The financial landscape will continue to change as a result of new technologies, as evidenced by automation, cryptocurrencies, and blockchain.
Benefits Of Cryptocurrency On Business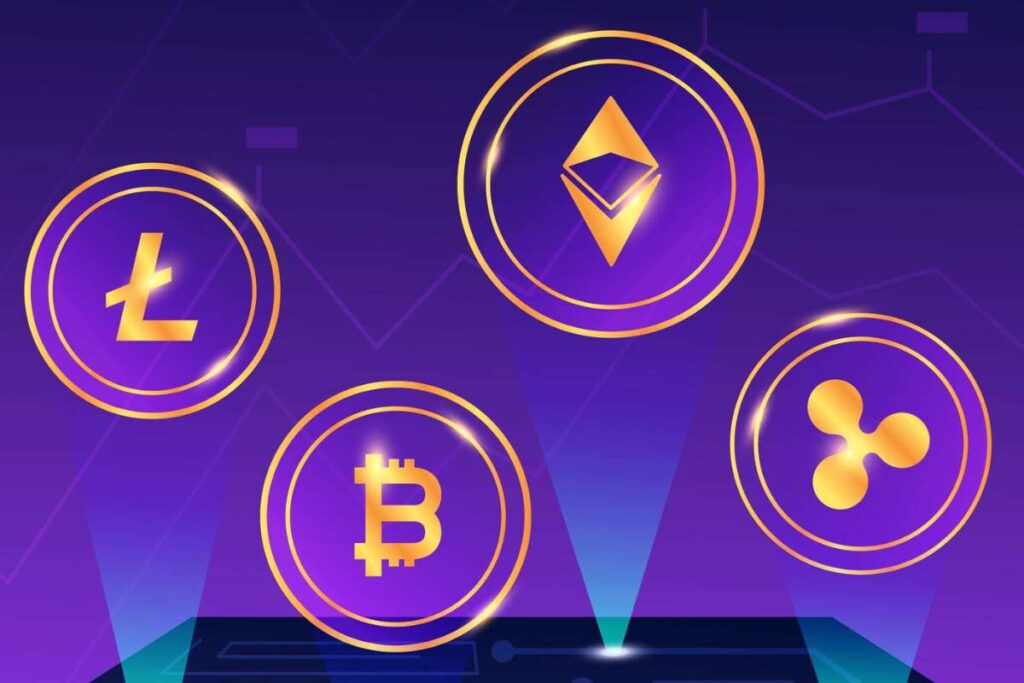 Cryptocurrencies make it easier to conduct business both nationally and internationally. With the use of cryptocurrency, many restrictions and obstacles to doing business internationally are eliminated, and accepting payments in foreign currencies is made easier. The transaction is processed and carried out safely whether it takes place inside or beyond the nation's borders.
The primary factor in bitcoin's success is that it is self-protected from governmental regulation. Due to their lack of association with actual money and lack of regulation, digital currencies are immune to bank collapses, hyperinflations, and other economic catastrophes. But there is a drawback to this. Lack of regulation does draw criminal and malicious individuals.
They are the perfect choice for payment acceptance due to their unique nature. Cryptocurrency value is independent of the current financial system, thus it is also not subject to the same risks.
Accepting such payments allows businesses to access a wider audience of customers. Customers may gravitate toward businesses that offer blockchain payments as an option as they become more accustomed to the technology, much like they do for establishments that accept credit cards rather than cash.
Businesses that take cryptocurrencies may deal with customers directly or through a broker. Without an intermediary, a transaction's cost is minimal.
Unexpectedly, transaction costs are only applicable if you get payment from other third-party management services. In all other circumstances, receiving payment from the applicable cryptocurrency network is possible.
Types of Cryptocurrency
Hundreds of cryptocurrencies are getting traded in the market. Some of them are listed below:
Bitcoin
Bitcoin is the first cryptocurrency founded in the year 2008 by Satoshi Nakamoto. It is one of the most widely traded cryptocurrencies globally. Being one of the most expensive cryptocurrencies, the current trading price of bitcoin is around $16000.
Ethereum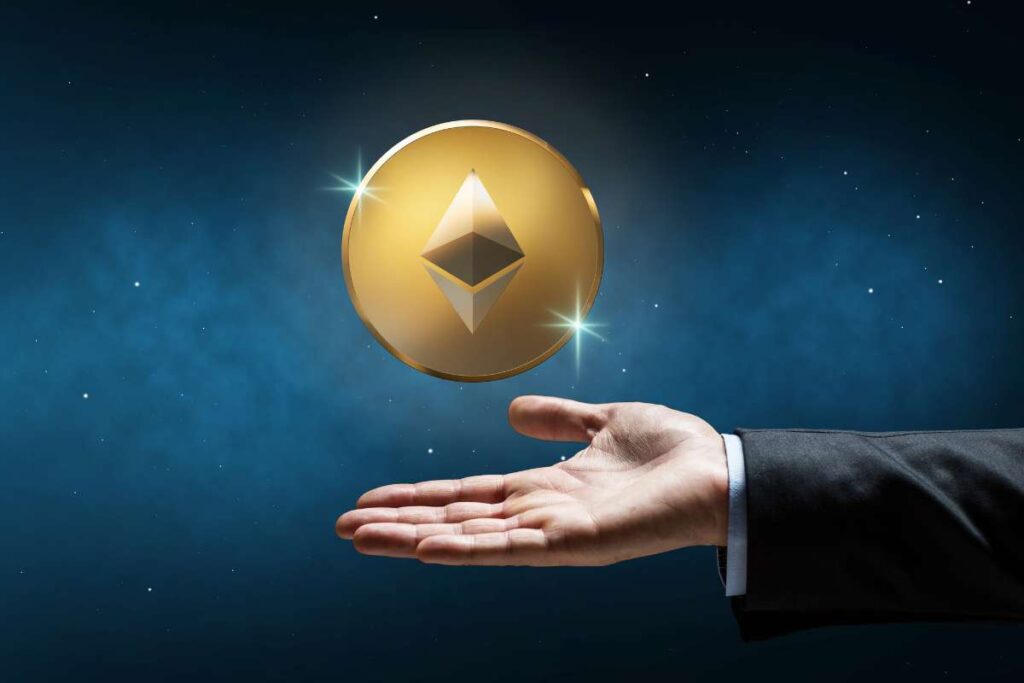 Ethereum is a decentralized one of its type of blockchain cryptocurrency, Ether (ETH. It was founded in the year 2015, July 30. Vitamin Buterin is the co-founder of Ethereum. The project team raised the funding through an online public crowd sale in the summer of 2014.
Dogecoin
Dogecoin is an open-source peer-to-peer digital currency, favored by Shiba Inus. It is also a blockchain technology highly secure decentralized system of storing information as a public ledger that is managed by a network of computers.
Tether (USDT)
Tether is a stablecoin, issued by a Hong Kong-based Company Tether. Tether was launched as a real coin in July 2014. After Bitcoin and Ethereum, Tether was the third largest cryptocurrency.
Cardano
By market cap, Cardano is one of the gigantic cryptocurrencies. The Cardano blockchain's native cryptocurrency is ADA which can be sold and brought through exchanges. It is also a sustainable and flexible blockchain platform like ETH.
Blockchain Technology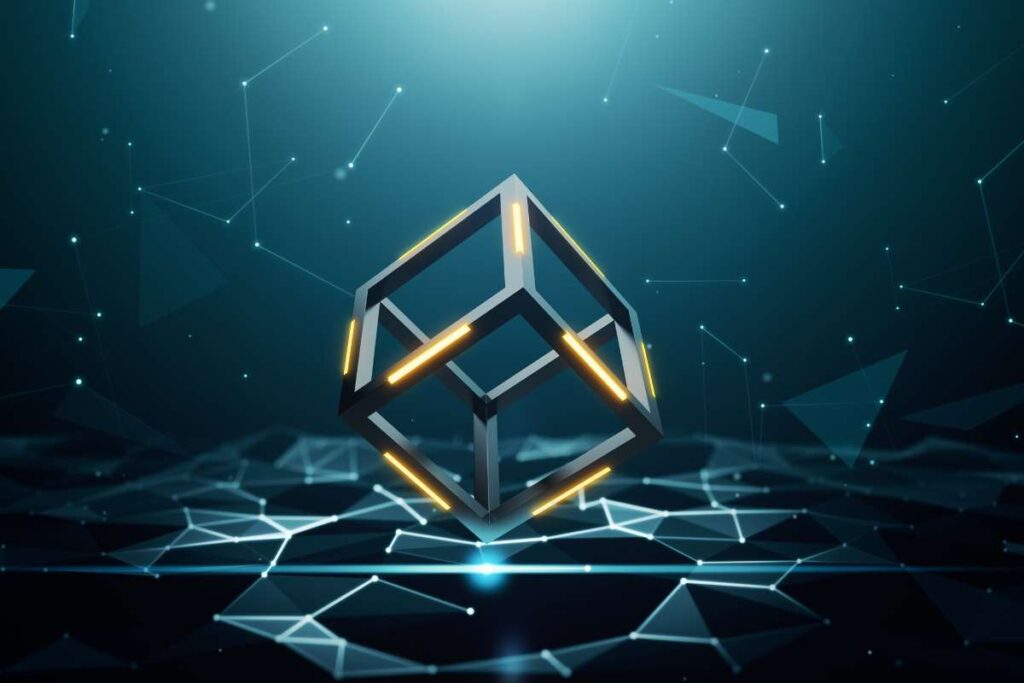 The cryptocurrency is based on the mechanism named blockchain. One of the most unique features of this technology is that it is not controlled by any superior authority or government. It records all the transactions via the public ledger system via a computer-based network system in which all the computers are interconnected, as the transaction is not supervised by any authority, it takes place in mini seconds. This process is known as mining. This keeps a track record of all orders, payments, accounts, production, and much more. If anyone tried to hack or delude the information, the computer system network shall recognize and immediately exhibits the mismatched information. A lot of electrical energy gets generated in this process making it a more expensive and non-eco-friendly technology.
Benefits of Cryptocurrency
Because of inflation, many currencies have seen a gradual fall in value, Almost all cryptocurrencies are introduced with a hard and fast amount at the time of their inception. There are only 21 million bitcoins that have been released worldwide, according to the ASCII computer file, which lists the quantity of each coin. If a result, as demand rises, its value will rise as well, helping to keep the market stable and, in the long run, preventing inflation.
SELF-GOVERNED AND MANAGED
Any currencies management and governance are important for its growth developers/miners store crypto transaction on their hardware in exchange for a charge known as a transaction fee
Since they obtain it, the miner has kept transaction records accurate and up to date maintaining the decentralized nature of the record and the integrity of the coin.
The fact that cryptos are largely decentralized is a huge benefit. Many cryptos are controlled by the people who create them, by those who own a large portion of them, or by businesses that create them before they are made available in the market. No organization can control the money monopoly because of decentralization. As a result, no organization can decide the flow and consequently the value of the coin.
PRUDENT METHOD OF EXCHANGE
One of the most popular applications for crypto is international money transfers. The transaction fees that a user must pay are eliminated or reduced to a small level. With the use of cryptos, it eliminates the need to pay any additional transaction cost.
CURRENCY SWAPS GO SMOOTHLY
A variety of currencies, including the US dollar, the European Euro, the British pound, the Indian rupee, and the Japanese yen, can be used to purchase crypto. By trading crypto across different wallets and paying low transaction fees, a variety of crypto exchanges and wallets facilitate currency conversion.
Conclusion
Precisely, a growing economy like India believing in digital currency is still a difficult task. But cryptocurrency would have an immensely big and bright future in the upcoming years. Earlier when other payments method like Paytm, Gpay, and many more were also not acceptable for quite some time, but as soon as the market capitalization and belief of the public grew it started to become a part of daily life and people become habitual of such stuff. Likewise, cryptocurrency is a new type of digital currency to the world especially for developing economies, but sooner or later it will make its place like all other aspects.
We at Coinxwire offers number one business blockchain and crypto news network on the planet.