Marketing is one of the most crucial components of any business, especially one that deals with goods. It could be a mobile phone or laptop, clothes, accessories, vehicles like automobiles and vans, etc. It makes no difference what kind of product it is or how big it is. Making sure the marketing funnel and the initiatives are coordinated to generate the most long-term revenue for the company is all that matters.
The 8P is one of many significant players who have already implemented these methods. You might be curious to know what 8P is or what it means. To address your inquiry, we have included a description of the most well-liked and effective marketing tactic in the following article.
What is Marketing?
Marketing is an organizational function to create, communicate, and deliver value to customers and manage customer relationships to benefit the company and its shareholders.
It involves researching, marketing, selling, and promoting your goods or services. You can use marketing to spread the word about your brand or to sell products. Effective communication is used in target marketing to connect with potential customers.
Advertising, selling, and delivering goods to customers are all included in marketing. Slogans, product design, celebrity endorsements, and widespread media exposure are some of the methods used by those who work in the 8 P's of marketing departments of businesses to draw in their target consumers.
What is a marketing mix?
Holistic marketing refers to a marketing mix. It provides a foundation for how to go about developing a marketing plan for your goods or services. It also emphasizes your target market.
It makes you more appealing to customers. Additionally, it gives your company's departments' marketing management and other activities direction. You can accomplish your objectives with a solid marketing mix by combining various components.
The four Ps of marketing—product, pricing, place, and promotion—were derived from the original marketing mix, a top-down managerial strategy.
Since then, it has further developed into the well-known 7 Ps marketing mix by including people, processes, and positioning.
Performance is a new P added to the 8 Ps. For a modern marketing mix, these 8 Ps are more beneficial.
Need for Marketing
Improve public awareness of your company, product, or service
The method by which businesses generate consumer interest in their products or services is known as marketing. The strategy that underpins sales tactics, business communication, and business development is generated by it.
Businesses develop strong customer connections and add value for their clients and themselves through an integrated approach.
Develop a positive image for your business
You may improve people's perception of your business with a good marketing plan. Customers are more likely to purchase from you when they have a positive image of your company.
To build a strong brand that customers would want to support, you can communicate your organization's principles and company history. You might engage in CSR (corporate social responsibility) and PR (public relations) efforts to further enhance your brand's reputation.
A properly performed marketing campaign can increase sales and lead generation for your company. It can assist you in reaching more prospective clients and turning them into paying clients.
The mix of marketing channels that will be most effective for your company will be part of a solid marketing plan. To enhance the likelihood of conversion, every leader should be nurtured at every sales funnel stage.
You can boost sales and revenue with an effective marketing plan. When done right, marketing may increase your prospective consumer base and increase your revenue.
Happy consumers are more likely to recommend your company to others, which may result in even more sales and income.
The invention of the 8 P's of Marketing
E. Jerome McCarthy developed a framework of business ethics known as the "4 Ps" in 1960.
Philip Kotler first described the marketing mix in 1967 as a group of determinable factors.
McCarthy is the author of various company management, marketing, and advertising publications. He was an American marketing professor who taught at Michigan State University.
Who created the 8 Ps of marketing?
Professor McCarthy proposed the 4 Ps marketing mix as a tool for creating a marketing strategy in his book "Basic Marketing: A Managerial Approach."
The 4 Ps were later expanded to include the 7 Ps of marketing. Professor Bernard Booms and Mary Jo Bitner introduced the 7Ps of the marketing mix in the 1981 publication Marketing strategies and organizational structures for service organizations.
Due to its simplicity and addition of performance to the 7 Ps concept, the 8 Ps of marketing definition is now extensively used by enterprises in all sectors.
8 P's of Marketing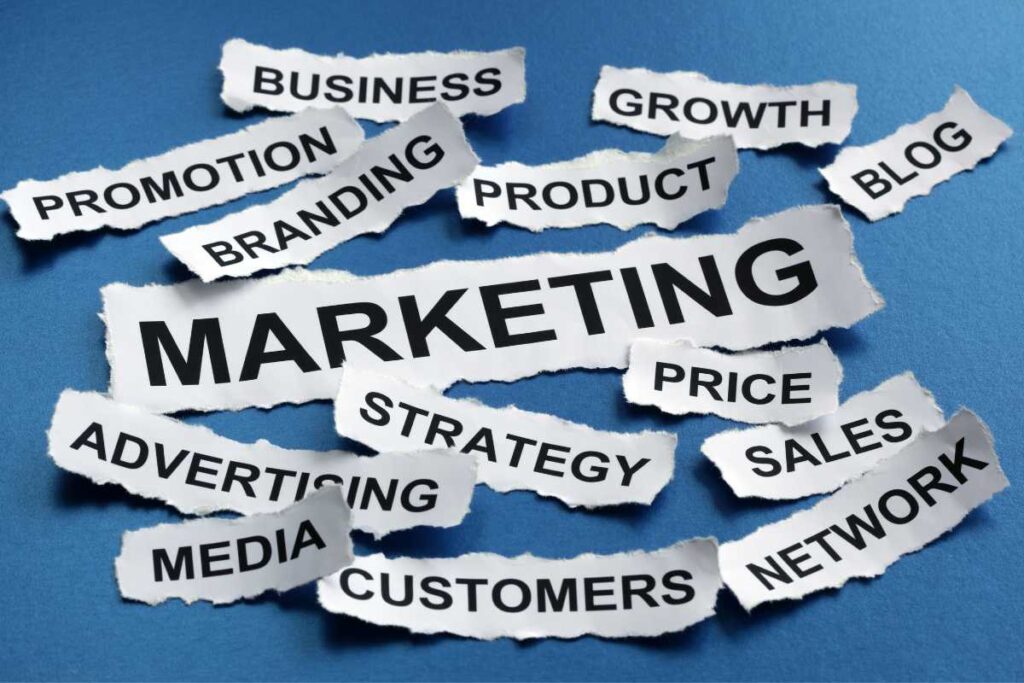 Product
Everyone is trying to sell something. However, how can the product you sell be a component of the sales or marketing toolkit? How can a product (or service) sell itself?
To increase user engagement, Dropbox and Gmail famously incorporated viral sharing features into their products. Other lower-tech options can include product placement or extra methods to leverage the product to draw attention.
Price
Definitively stating your price rules is among the most crucial things you can do. The price you decide to charge for your goods or services has consequences.
Your pricing approach impacts your profitability. It may identify who your potential clients are. And it may have an impact on client satisfaction.
This is especially true in markets with intense competition, where pricing for market penetration drives marketing tactics.
This is where new businesses undercut rivals to gain market share and "penetrate" the market, eventually sparking a race to the bottom.
You should study your target market in great detail to prevent this.
Cost-based pricing takes into account both labor and resource expenses. But don't forget to consider the demand and rivals' prices.
It will assist you in choosing a price that will favorably reflect your product. Additionally, it will significantly affect the effectiveness of your business development and marketing teams.
A price that is too cheap could harm your brand's reputation.
Your target market might not buy from you if you charge too much.
Place
Place describes where customers can purchase, use, and enjoy your goods or services. It greatly changes depending on the industry.
Online digital goods are distinct from retail. Products also differ from services in several ways.
It's critical to maintain consistency. The ideal customer experience should be the same across all media. Promotional channels can also be referred to as a place.
The location of your target audience is one of the key components of a market strategy.
Where can your clients learn more about your goods or services?
Knowing where to publicize your offer is made easier by this. An effective marketing plan will concentrate on the platforms where your target market spends its time.
Promotion
Promotion is how you persuade your target market to become potential customers for your enterprise. It will include planning, convincing, and appealing. There are three different strategies for product promotion. While traditional advertising involves employing banners, leaflets, and various other methods to advertise the goods, direct marketing verbally spreads the news about the new product. PPC, social media campaigns and online marketing are other alternatives.
People
People include your marketing team and every individual in charge of your marketing. Additionally, their perceptions of your prospects will significantly influence your marketing efforts. It will manifest itself and be evident in everything they do.
Knowing your target market is the first step in developing a marketing strategy. It's crucial to comprehend your client and develop thorough buyer profiles.
This will enable you to speak clearly and purposefully to your target market's varied requirements, objectives, and obstacles.
Because of this, a successful content marketing team approaches SEO operations from a human perspective.
Empathy and respect are not simple concepts. A sustainable marketing strategy is built on these.
All parties marketing your offer, including affiliates, must be on the same page. Each affects the reputation of your brand as a whole.
Process
Businesses must have effective processes in place if they want to succeed. This covers every aspect of the enterprise, from production to sales and marketing.
The aims and objectives of the company must be in line with the processes. They must also be effective for the business to compete successfully.
For instance, a business might have a procedure in place for creating new items. This process entails gathering information about the target market's needs, creating a product that satisfies those needs, and testing the product to ensure its viability.
Positioning
Your placement enables you to draw attention to the distinctive aspects of your service.It also aids in guiding your public relations plan and how you'll talk to potential clients.
Every other component of your marketing mix and the surrounding competitive landscape will directly influence your positioning.
Consider who and what you are offering. What do they want, who are they, and how can you assist them in obtaining it?
A product mix that caters to different markets can be useful. However, you'll need to be very strategic because this can take some time to grow.
You don't want to damage your company's reputation by pandering to the people.
Maintaining prestige with goods at low prices for luxury brands is particularly challenging.
Performance
The effectiveness of marketing initiatives can be assessed based on reputational benefits and financial returns.
Through marketing initiatives, businesses are increasingly championing causes that matter to their customers.
Through common interests and ideals, relationships are to be strengthened.
These are frequently current social and environmental causes.
Conclusion
The purchase phase of the marketing and sales funnels is when customers or the target audience are guided by a collection of policies or strategies known as a marketing mix. The main advantage of employing the mix is that it includes methods that aim to increase income and sales for the company by addressing various areas of a marketing funnel.
Even though there are many different marketing mixes, the 8 P's of marketing is thought to be the most effective. After all, Apple's biggest electronics company adopted it and quickly increased revenues to billions.
We at Coinxwire offers number one business blockchain and crypto news network on the planet.
Frequently Asked Questions(FAQs)
How do the 8 P's of marketing coexist?
Ans: The success of marketing depends on each of this 8 Ps of marketing. They collaborate to develop a comprehensive and successful marketing strategy. They all work together to form a successful picture, just like the parts of a puzzle.
Which "P" draws the most clients? And what sort of products do you personally prefer to purchase?
Ans: 1. "Product" (Quality of the product)
2. Price (evaluating your earnings versus that of competitors)
3. Place
4. Advertising (some customers do not compare. Rather, they are impressed by the good promotion strategy of the product)
What objectives does marketing serve?
Ans: The marketing objectives are to raise people's awareness of a product, arouse their interest in it, and persuade them to purchase it.